laser hair removal london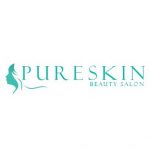 Address:
Unit 19, Bridge House
St George Wharf
Vauxhall
London
Short Business Description:
We, at Pure Skin Beauty Salon, only offer highly effective laser hair removal treatment to both men and women. With the use of advanced laser hair removal system, we can deliver a comprehensive range of services suitable to the clients' varying needs. We also have an experienced team of laser hair removal specialists on site, ensuring that every procedure is carried out with great accuracy and to the highest standard.

Long Business Description:
Here at Pure Skin Beauty Salon, we always aim to provide our clients with only the best and safest laser hair removal treatment. To achieve this, we continue to discover innovations in the field of laser treatment, and this allows us to improve and refine our services.
We take pride in our professional laser removal specialists who can conduct pain-free treatments using the Soprano ICE Platinum. This cutting-edge hair removal system works on all hair types and skin colours including on tanned skin. Furthermore, we are capable of treating different parts of the body including those sensitive or hard to reach areas, providing clients with fast and effective results.