London School of Barbering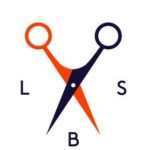 Business Name:
London School of Barbering
Long Business Description:
London Schoool of barbering has set the new standard of barber training. Its team of educators are revolutionising the industry with a training approach that is entirely hands-on, simple but structured and combines traditional barbering with modern male hairdressing. As a result, graduates leave highly skilled and knowledgeable about cutting and styling men's hair.
Our 2 London academies and 1 Manchester academy operate as full-fledged barbershops, covering the whole of the U.K with our top class training. Our students deliver over 1500 haircuts per week. As a trainee barber, you get no better real-life experience to learning the trade.
Send Message to listing owner
Listing Title: London School of Barbering