LetBritain Global Limited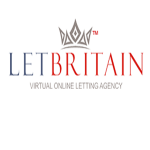 Business Name:
LetBritain Global Limited
Short Business Description:
UK's first virtual property letting website. We're self-service, stress free straightforward to use.

Long Business Description:
We want landlords and tenants to let and rent properties in a way that is simple, fast and cost-effective so we created a self-service letting agency. As your online letting agent, we allow you to bypass the hassle of the traditional high street estate agent process. LetBritain.co.uk puts landlords back in control; creating their own listings, uploading their photographs and setting rental rates that fit their property, pre-screened by LetBritain before they are approved for this site. Registered tenants can browse online property listings in their own time, and communicate with landlords via the LetBritain website to arrange viewings. All initial enquires are pre-screened by LetBritain before any details are passed to the landlords, allowing all viewings to be arranged with no direct contact with any consumers. Our online letting agency is open 24/7, to fit around your lifestyle and other commitments. The whole virtual letting process is completely paperless for landlords and tenants, saving precious time, money and resources.
Send Message to listing owner
Listing Title: LetBritain Global Limited