Hotaki Cosmetic Dermatology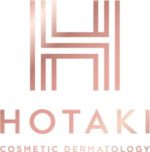 Business Name:
Hotaki Cosmetic Dermatology
Short Business Description:
Hotaki cosmetic dermatology is a specialized aesthetics and skin rejuvenation clinic in London.
Long Business Description:
Hotaki aesthetic dermatology center is located in Devonshire Place, London is a skin based clinic dedicated to provide Dermatologically expert solutions to skin troubles including sagging skin, wrinkles, rosacea, acne, scarring, eye bags etc. The skin treatments we provide are recommended by Dr Nur Hotaki, expert in the fields of cosmetology and dermatology. The center is dedicated to all new methods of maintaining the youth and charm for skin. The clinic utilizes finest technology procedures and specialist's expertise to improve condition of skin for its patients.
Send Message to listing owner
Listing Title: Hotaki Cosmetic Dermatology